Bli framgångsrik som personlig tränare
Boken som ger dig all kunskap och verktyg du som personlig tränare behöver för att hitta, vinna och behålla dina klienter. Svensk version.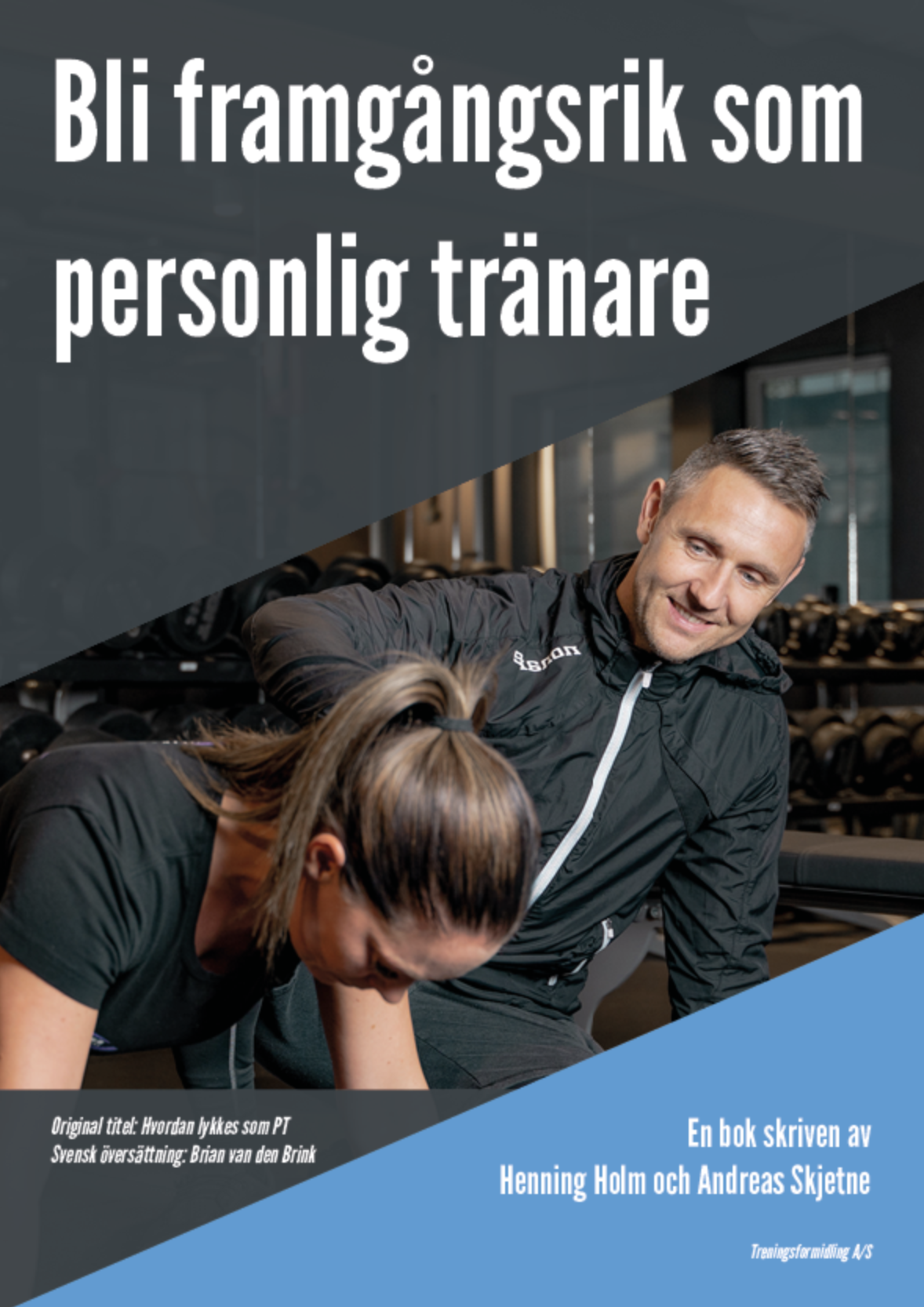 Contents:
To succeed with sales is a choice you make – it's about desire and commitment. We help you by giving your greater knowledge of important topics such as:

How to lead sales conversations




Good communication in the PT role




Building your personal brand




Using the right sales channels




How to carry out digital marketing
We challenge you with the sales recipe Hell Week, which kickstarts sales, and 15 reflection tasks that provide greater safety and security in your daily work as a personal trainer.
This book is part of the curriculum for PT education in 2019!
This is a fantastic tool for personal trainers and students who want to learn more about the training business and how they can make a successful living with PT. This is the basis of AFPT's weekend 1 and 2 courses in sales, marketing and coaching.
This is the most advanced aid that I have seen for personal trainers who want to succeed at their trade. A good and systematic process for improving sales and marketing.